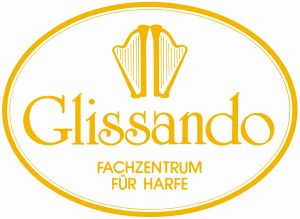 Harp Maker Bernadette Kerscher
Individual quality harps in perfection
We work with diefferent massive tonewoods and love to give our harps an individual look by adding small decorations.
There are a lot of possibilities. Please have a look on the examples and inquire if you have questions or special demands.
Our strong points:
* individual harp building of beautiful lever harps
* many possibilities for decorations
* Excellent quality - every harp is played and testet by Bernadette before delivery
* great , exact, well working lever system
* soulful strong sound, different sound colours by different tonewoods
* huge exhibition of ready to play instruments
* modern stringing: Fluorcarbon (natural gut on inquiry)
* short delivery time for custom made instruments: 8 weeks!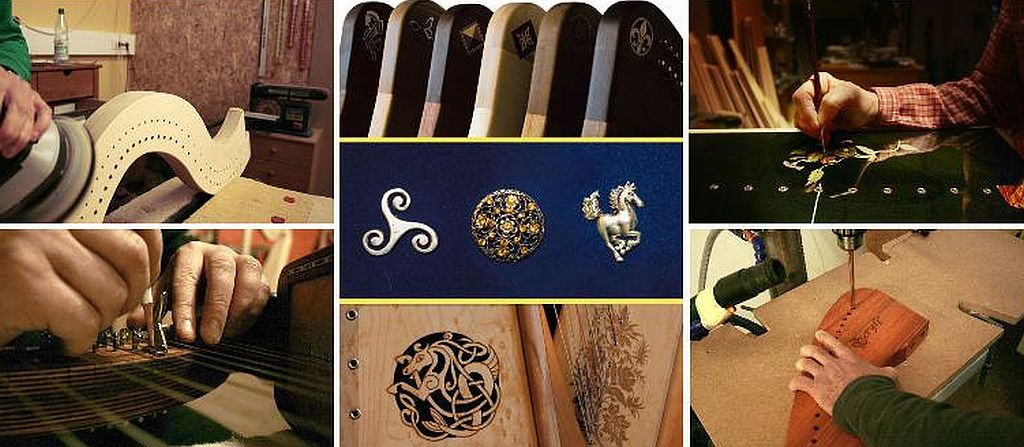 Warning: Undefined array key "Bild_ID" in /mnt/web301/e0/29/5162229/htdocs/harfe/en/harfenbau.php on line 36
| Model | Manufacturer | Strings | Height | Shoulder | Price |
| --- | --- | --- | --- | --- | --- |
| Beryll | Harfenmanufaktur Bernadette Kerscher | 35 | 145 cm | 122 cm | ab 3.460.- € |
| Azurit | Harfenmanufaktur Bernadette Kerscher | 35 | 147 cm | 122 cm | ab 3.460.- € |
| Beryll und Azurit de Concert | Harfenmanufaktur Bernadette Kerscher | 35 | 155 cm | 127 cm | ab 4.060.- € |
| Saphir | Harfenmanufaktur Bernadette Kerscher | 35 | 145 cm | 121 cm | ab 3.240.- € |
| Karneol | Harfenmanufaktur Bernadette Kerscher | 35 | 147 cm | 121 cm | ab 3.240.- € |
| Koralin | Harfenmanufaktur Bernadette Kerscher | 34 | 125-135 cm | 104-114 cm | ab 2.850.- € |
| Turmalin | Harfenmanufaktur Bernadette Kerscher | 38 | 160 cm | | ab 4.690,- € |
| Turmalin de Concert | Harfenmanufaktur Bernadette Kerscher | 38 | 160 cm | | ab 5.290,- € |
| Jade | Harfenmanufaktur Bernadette Kerscher | 29 | 102-135 cm | 88-120 c | 2.080.- € |
| Erlan ohne Halbtonklappen | Harfenmanufaktur Bernadette Kerscher | 24 | 88 cm | 72 cm | ab 770.- € |
| Erlan mit Halbtonklappen | Harfenmanufaktur Bernadette Kerscher | 24 | 88 cm | 72 cm | ab 1.310.- € |
| Amiant | Harfenmanufaktur Bernadette Kerscher | 24 | 80 cm | 70 cm | ab 990,- € |
| Iolith | Harfenmanufaktur Bernadette Kerscher | 38 | 148 cm | 122 cm | ab 3.840.- € |
| Rubin | Harfenmanufaktur Bernadette Kerscher | 38 | 148 cm | 122 cm | ab 3.840.- € |
| Opal (Linkshänder) | Harfenmanufaktur Bernadette Kerscher | 35 | 145 cm | 122 cm | ab 3 960.- € |
Print