<!-NAVI Block per PHP include einzufügen-->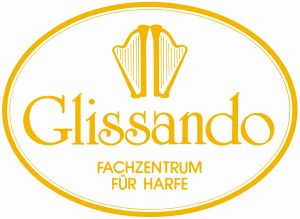 <!-ENDE NAVI Block per PHP -->
Harp Service
We offer competent harp service for your harp at fair prices - independent from a manufacturer and where you bought the harp.
When the harp is in use and in normal condition we carry out regulations at a fixed price.

For older or unplayable harps we take a look at the harp and discuss with you what repairs seem reasonable and possible and give an estimate of the propable costs.
Our harp technicians are fine and experienced craftsmen - but not magicians; Therefore we do not work on substandard harps (as they can be found way too often in the internet, and where the lebers are not designed to work properly) .
The fastest posiibity for the regulation of your harp is to bring in the instrument.An appointement is mandatory. Usually you can wait and take your harp home after the regulation. You will find the propable waiting times and our standard prices listed in the table below.
Service request
If you want an appointment for harp service in our workshop or if you are interrested in maintenance of your harp during a service trip , please call+49 9172 669211 - or write an email to service@glissando.de.

Informations we will need:
What harp? Manufacturer? Model? Age of the instrument? Last maintenance on the instrument?
The request? normal maintenance/regulation? special problems?

and naturally : your name, address and contacts
Work in the workshop
| Work | price |
| --- | --- |
| Regulation small pedal harp 40 strings | 280.- € |
| Regulation pedal harp SEMI GRAND Harfe | 370.- € |
| Regulation Concert Harp GRAND CONCERT | 390.- € |
| Replacement pedal felts incl. material | 120.- € |
| Regulation single action harp | 180.- € |
| Regulation lever harps other manufacturers | 160.- € |
| Regulation lever harp B. Kerscher | 90.- . 140.-€ € |
Service tour
For the moment we offer harp serice only in our workshop
For work during the service trips we ask fo a travel contribution per harp ( usually 30.- to 40.-€, depending on location and number of participants) to cover travel time and expenses.) The customers on the service trip will be informed before the trip about the amonunt of the travel contribution.
Service trips are planned to respond to service demands:
we collect your service requests.

When we reach a critical number in one region we start planning the service trip and fix the details with the participating customers.