<!-NAVI Block per PHP include einzufügen-->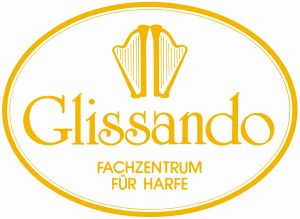 <!-ENDE NAVI Block per PHP -->
Rental Offer
Lever Harps
Beginners often do not want to invest in an instrument. They are uncertain, if they will be really able to learn the harp, can find the time for exercising and get along with the teacher . With kids you can not be sure if the harp lessons work out as expected and if the motivation is strong enough to hang on for a longer time period.
In these cases it is a reasonable option to start with a rental harp.

Our flexible rental conditions help to start in the harp world .
Choice of instruments
for kids and adults, starting at 29.- € /month
We will be glad to provide advice about the right harp for you.

Rental harp models
Shipping
You do not have the time to pick up the harp? Too far away?
No problem: we ship the harp with a transport company to your home. In Germany costs are 99.- € , for other european countries please inquire
Sounds interresting?
call us +49 9172 669211 or write an email to harfe@glissando.de
Rental terms and conditions
Can be terminated every end of month without notice
Just bring/send back the harp to our promises. The rental contract will we terminated by the end of the month.
Fair terms
Fair prices, no handling costs, no deposit.
Convenient monthly payments by direct debit ( if your banc accepts SEPA direct debit)
No minimum/ no maximum rental period.
You rent as long as you wish.
Deduction of rental fees
When you buy a harp from our shop we deduct 5 paid monthly rental fees from the purchase price of the harp.
Pedal harps
Harp rental usually is an offer for beginners, therefore the standarD rental offer is about lever harps
On the other hand there are situations where temporaray rental of a pedal harp is needed: Harps for exchange students who need an instruemt to exercise, concerts of international artists who can not take their harp with them are only two examples.
Requirements for the harp, time periods , demands for other services like transport to the venues,are all very different.
If you are thinking about renting a pedal harp please contact us with further informations about your requirements. We will try to make an individual offer that meet demands.